Few investments are looking as lustrous at the moment as physical gold. Over the past six months (through Monday, July 27), gold is up $363 an ounce, which is good enough for a 23% increase. The precious metal has now bounced almost $900 off of its decade-low of $1,050.60 an ounce, set back in 2015.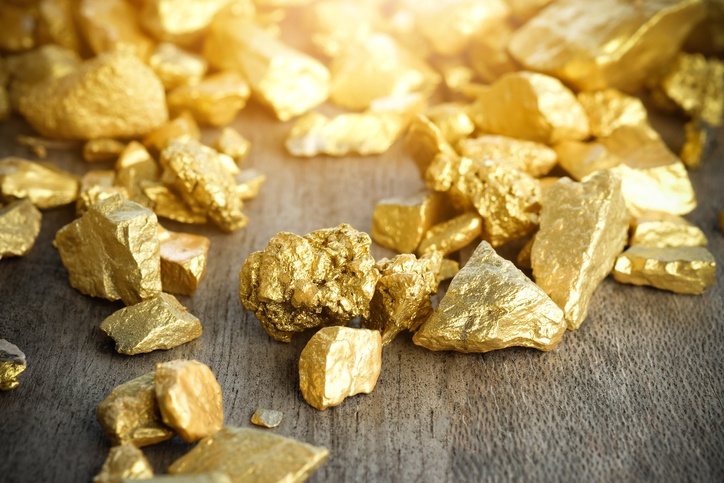 The question is, with gold notching a new all-time high on Monday, should you be buying gold stocks, or taking this as your cue to avoid the industry?
Three reasons physical gold is nowhere near a peak
To be perfectly clear, no one can predict the very short-term movements in any asset, including physical gold. Having gained over $100 an ounce in just the past week, it's not out of the question that the lustrous yellow metal could have a few bad days here and there. Remember, no asset goes up in a straight line. But there are three key reasons physical gold is primed to outperform, and perhaps even approach $3,000 an ounce in the coming years.
First of all, global bond yields have been plunging for a while, leaving income seekers with few avenues to make a buck. Even if bondholders are generating a positive nominal return, they're likely to lose real money to inflation over a longer period of time. These persistently low yields make gold, an asset that doesn't offer a yield, all the more attractive as a store of value or as an investment.
Secondly, central banks around the world (and especially in the U.S.) have rolled out the red carpet for physical gold to thrive. In the U.S., unlimited quantitative easing will mean a huge jump in the money supply, which is almost always bad news for the U.S. dollar. Since the dollar and gold move opposite of one another, central banks throwing money at their respective ailing economies is a big-time boost for the yellow metal.
Third, keep in mind that gold investing cycles tend to last for long periods of time. Though we've recently hit a new all-time high for gold, you should realize that it's been rallying for more than four years. The last bull market in gold went on for more than a decade. Historically speaking, the tail-end of a recession through the first 18 months of an economic recovery is when gold shines brightest.
Why mining stocks and not physical gold? First, the leverage is considerably greater with gold stocks. If gold rises another $100 an ounce, you'd make a little over 5% on your investment in the physical metal. But if a gold mining stock sees an extra $100 in average selling price, its cash operating margin per ounce will probably rise by a double-digit percentage.
Additionally, gold mining companies have the ability to proactively and reactively respond to market conditions. New mines can be brought online or costs can be reined in, depending on existing market conditions. That's not something that's a consideration with owning physical gold.

Copyright 2018 PotStock Media. All Rights Reserved | Privacy Policy | Disclaimer