There's still time to get in on this bonanza…don't get caught napping!
Gold Mountain Mining (TSX.V: GMTN)Has Taken Over A Project with Half Million Ounces of Gold Resources Already Located
A modern day Canadian gold rush has triggered multiple 10-fold++ charts in new gold and copper country!
The profits have been stunning and there's still opportunity to get in front of a trend that has investors pouring into Canadian elephant country!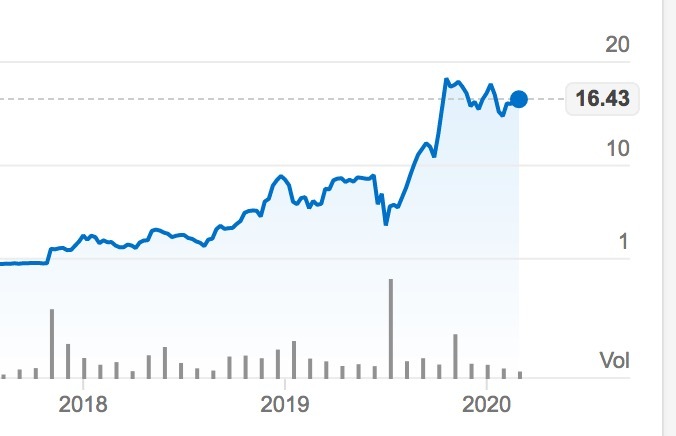 Shareholders already made fortunes from companies like Great Bear Resources that rocketed from around $1 to over $16 in just two years!
This was no fluke. Kodiak Mining shot up over 600% on recent Canadian gold and copper discoveries as did K92 Mining, which just hit a ten bagger for its early-in shareholders!
Did you miss these early starters?Well, don't miss this one.
British Columbia has emerged as an epicenter for what's become a modern day gold rush into western Canada. Millions of ounces of gold have already been discovered…and the resource figures are still climbing. Investors securing early positions are pocketing fortunes and this rush is not over yet.
You can still get in on this. Here's an advanced development prospect that could post huge gains for investors who act now.
Gold Mountain Mining (TSX.V: GMTN) has moved aggressively on the advanced-stage Elk Gold Projectin British Columbia. You should act quickly on this one because this project could be producing gold within four quarters.
What makes this so promising is that Gold Mountainhas taken over this project with a half million ounces of gold resources already located…yet the company's stock still trades as if it were an early stage junior just starting at exploration.
As of 10/31/2020, Gold Mountain Mining was trading at a paltry 46¢ Canadian!
This can't last long. An investor looking to profit from this discovery should act on this news without delay.
The Elk Gold Projecthas been off-radar for years, but now that Gold Mountain Mining (TSX:V: GMTN)has moved on site, this project is staged for sensational results as news is released that could fuel rapid share price movement.
Should this trend favorably, it could mean big gains for early shareholders. Despite currently trading as a low-priced-stock junior, Gold Mountain Mining (TSX.V: GMTN)has launched operations well ahead of a typical of early-stage junior.
They already know there's gold in the ground…and lots of it.
Gold Mountain Mining (TSX.V: GMTN)reports that thanks to previous exploration and mine results, over a half million ounces gold resourcesare reported at the Elk Gold Projectsite.
These kind of resource figures are almost unheard of among entry-level junior gold companies.
If valued as reserves, those resources could reasonably put the mineral valuation of this prospect 10-times what Gold Mountaintrades at today. The reason this is possible…and this is critical to understanding this unique opportunity…Gold Mountainis planning on producing gold by the end of 2021!
This has enormous financial implications that can substantially multiply a Gold Mountain Mining (TSX.V: GMTN) shareholder's long-term gains!
Keep in mind, junior exploration companies rarely have the talent and cash to go beyond discovery.Exploration juniors simply prove what gold is in the ground, then sell out to the mining producers who buy the unmined assets at a fraction of the prevailing gold price.
With gold at around $1,950, an ounce of gold in the ground may be worth only $50/ounce to a buyout prospect.
With gold at around $1,950, an ounce of gold in the ground may be worth only $50/ounce to a buyout prospect.
But, when that gold is mined and brought to surface, it can be priced at full value! That can be a huge multiplier to shareholder value!
Important Note:
Information on past production is pulled from the Elk Gold Technical Report entitled "NI 43-101 Technical Report Preliminary Economic Assessment (PEA) on the Elk Gold Project" dated September 21, 2020, effective July 3, 2020 and filed on Freeform Capital Partner Inc.'s SEDAR profile on September 24, 2020.
If you are looking for outsized profit opportunity in gold, it doesn't get more promising than this.
Gold Mountain Mining (TSX.V: GMTN) Preliminary Economic Assessment(available now through the company website) for the Elk Gold Projectprojects the company in positive cash flow within a month of launching mining operations.
This is not a pipe dream. The company is well financed through private equity to carry through with its plans for gold production. If things go as charted, Gold Mountain Mining (TSX.V: GMTN)could be selling gold ore concentrate in Q4, 2021, which is why Gold Mountainshares today could be hugely undervalued in context with the company's 2021 development plans.
Now is the time to get started on Gold Mountain.  With a massive private placement already on the books, everything is on track for gold revenue to begin flowing Q4, 2021.
Could you profit from this news? Absolutely!
However, the opportunity to grab a ground floor position may be fleeting. With a financing deal closed and in the books and 500,000 ounces of gold resources in the ground, Gold Mountain is not likely to remain off-radar much longer.
As soon as equipment starts rolling in and groundwork gets underway, investors who are already focused on this modern day British Columbia gold rush could come swooping in. You can anticipate that share prices move rapidly through 2021 as resource updates and mining activity reports are released.
Now is the time to get in front of this and here's where to start with your due diligence.
Go to the company website. Register your email address. Stay ahead of the news.
www.gold-mountain.ca
Here's another reason why Gold Mountain Mining's Elk Gold Project could rocket at any time now.
It sits in British Columbia's prolific gold-bearing geology…surrounded by ongoing exploration and mining!

To provide perspective over the abundance of valuable minerals being found in the Elk Gold region, the nearby Brenda Mine prolifically produced over decades, totalling:[1]
278,000 tonnes of Copper
66,000 tonnes of Molybdenum
125 tonnes of Silver
2 tonnes of Gold
This is just a piece of the gold mining activity that permeates the entire British Columbia province. Since the first gold rush in the latter part of the 1800s, at least 24 separate gold rushes have been recorded in British Columbia.[2]It has only been in recent years with soaring gold prices and modernized mining techniques has gold mining resurged.
Many of the prospects that abound in British Columbia have a solid history of exploration activity and resource calculation.
The Elk Gold project stands out, not just for its current resources, but for its history. Mining on the site dates back to 1992 when 51,000 ounces of gold was produced…worth nearly $100 million at today's gold price. But in the 90s, gold traded under $390/ounce…roughly one-fourth what it trades at today. Untold resources in gold were left in the ground as being uneconomical to produce.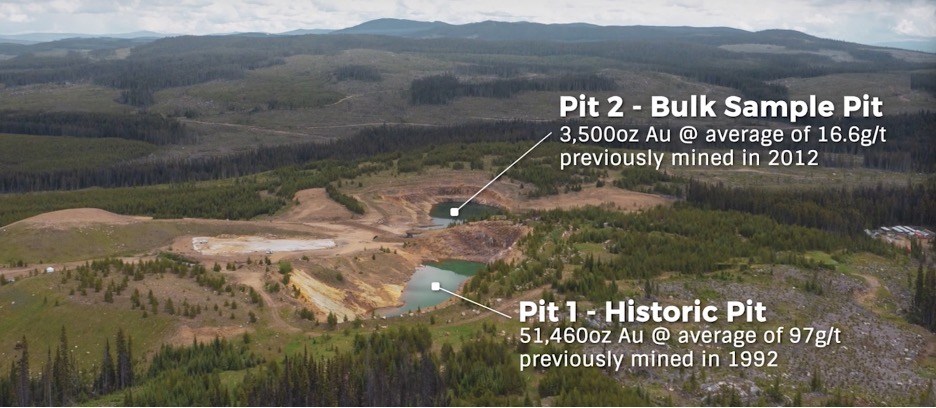 Fast forward to 2021 and its an entirely different picture. Gold trades over $1,950/ounce and mining technology is light years ahead of three decades ago.
Mining at Elk Goldis not only economical now…it could be wildly profitable.
On top of the 500,000 ounces in known resources, the exploration potential at the Elk Gold Projectcould yield millions more ounces in future discoveries, plus other metals like silver, molybdenum, and copper.
This is where enormous growth potential resides for buy-and-hold Gold Mountain Mining (TSX.V: GMTN)shareholders.
The exploration potential at the Elk Gold Projecthas only begun. This region in British Columbia is already well known for its potential for significant recoveries of gold, silver and other valuable metals. Geologists and the investors behind Gold Mountainbelieve much more remains to be discovered at the Elk Gold Projectsite. Private investment has already put up $10 million to prove it!
With mining production scheduled for Q4 of 2021, Gold Mountainmanagement projects it will generate sufficient free cash flow off gold sales to pursue aggressive development exploration into 2022. This could be hugely significant for an early Gold Mountaininvestor who adopts a buy-and-hold strategy.

The provincial government of British Columbia reports that is is "a national leader in mining and mineral production. B.C. has vast deposits of copper, molybdenum, gold, silver, lead, zinc and more than 30 industrial minerals."
And there's the key…get started with your due diligence now. This could be a massive, wealth-building win for your portfolio.
You can access a free download of Gold Mountain Mining's
current 59-page investor presentation deck here.
Get started with a visit to the company website. Download Gold Mountain's October, 2020 Elk Gold Project Presentation Deckfor an in-depth look into the company's project development plans.
This is the same deck that was presented for securing the company's latest private placement funding! It's a must-read for any potential investor! It's packed with valuable information and important disclaimers that are essential for any prudent investment decision.
While on site, be sure to register your email address for future news and updates.
Consider contacting your broker to put Gold Mountain Mining on your watch list. In fact, consider getting some skin in the game while Gold Mountain shares continue to trade at what could be a fraction of its long-term potential.
Most important, don't set this aside. British Columbia is being scoured for investment opportunities by aggressive resource investors. Gold Mountain remains off-radar, but that could end at any time.
Here are five important facts to keep in mind as you start your research.
Gold Mountain Mining (TSX.V: GMTN) Elk Gold Projectkicks off with 500,000 ounces of gold resources already quantified.
The company is well-financed to carry it through to its gold production target date of Q4, 2021.
The company's Preliminary Economic Assessment(published in the investor deck) projects free cash flow within one-month of first gold production, which self-funds ongoing exploration activity.
This region of British Columbia has a long history of prolific mining activity and is now in the midst of a modern day gold mining resurgence. Additional exploration at the Elk Gold Projectcould greatly multiply its resource figures and future gold production, which would accelerate shareholder value.
Unlike other junior gold opportunities…Gold Mountain Mining (TSX.V: GMTN) plans to fully develop the potential of the Elk Gold Projectby carrying through to mine production. This accrues the full value of all discovered resources to shareholder value!
Get started now…this could be one of the biggest wealth-building opportunities you can find in the market today.
Go now to:
www.gold-mountain.ca
Copyright 2018 PotStock Media. All Rights Reserved | Privacy Policy | Disclaimer