Sign of the Future? California Senate Committee Approves Bill to Legalize Possession of Psychedelics
As the Psychedelics Bill Works Its Way Through the California Senate, Numinus Wellness Inc. (TSXV:NUMI) (OTCPK:LKYSF) Positions Itself at the Forefront
When US Army Veteran Jose Martinez told California Senators that psychedelics had saved his life after he returned home from being injured in the war on terror… they listened.
The Senate Public Safety Committee went on to approve legislation that would legalize possession of psychedelics like LSD, MDMA, psilocybin, ketamine, mescaline, and more.
The bill, which now goes to the Senate Health Committee, is being considered a huge, ground-breaking step for the nascent psychedelic market.
So could psychedelic-assisted psychotherapies be the medicinal marijuana of the future? Could psychedelics become an in-demand treatment for many conditions like traumatic brain injury, depression, anxiety, PTSD, addiction, and more?
For Martinez, who lost both legs and an arm after stepping on an improvised explosive device in Afghanistan, there is no question that psychedelics offer real treatment benefits.
In an interview with the Sacramento Bee, Martinez said psilocybin "… made me go from feeling worthless to feeling worthy of living this life."[1]
Numinus Wellness Inc. (TSXV:NUMI) (OTCPK:LKYSF) was the first publicly traded company in Canada to be granted a license by Health Canada to research the standardization of psilocybin from mushrooms … and is now at the forefront of what could become a massive market.
Let's learn more about Numinus…
An Under-the-Radar Company With Massive Upside Potential!
Considering Numinus Wellness Inc.'s (TSXV:NUMI) (OTCPK:LKYSF) current market capitalization, strong scientific background, and its state-of-the-art laboratory for analytical testing, research, and development, it can be hard to believe that NUMI is currently one of the cheaper priced stocks in its sector when compared to peers. But it is.
For instance, Compass Pathways, which received FDA Breakthrough Therapy designation for its psilocybin therapy program in treatment-resistant depression in 2018, is currently valued at US$1.3 billion as of April 22, 2021.
MindMed, which is currently conducting Phase 2A clinical trials evaluating the efficacy of treating anxiety with LSD, is now worth US$687.7 million as of April 22, 2021
Clearly, investors are willing to pump cash into promising psychedelic companies and that means as the word gets out about Numinus Wellness Inc. (TSXV:NUMI) (OTCPK:LKYSF), its value could potentially soar.
For instance, things that investors could find very appealing about this company include:
Unique Three-Pronged Business Strategy –
Already, Numinus Wellness Inc. (TSXV:NUMI) (OTCPK:LKYSF) has paved the way for the psychedelics industry through several substantial firsts thanks to its powerful, multi-pronged business strategy that includes:
1. NUMINUS BIOSCIENCE:

The company is the first public company to complete a legal harvest of psilocybe mushrooms, otherwise known as 'magic mushrooms' and is among the first public companies licensed to handle a variety of different psychedelic substances.
On March 4, Numinus received amendments that bolstered its federal license, allowing the company to allow the possess, formulate, production, assemble, sell, import and export, deliver, and distribute a wide variety of psychedelics including mescaline, N,N-Dimethyltryptamine (DMT), N-Methyl-3,4, methylenedioxyamphetamine (MDMA), psilocin, and psilocybin[2] and – for the first time – Ketamine and Lysergic acid diethylamide (LSD).
The new license amendments not only placied the company at the forefront of global psychedelics research, it also established Numinus' supplier status for mushroom spores and tissue culture to other licensed dealers and doubled the company's admissible psilocybin production to 1 kilogram.
Numinus (TSXV:NUMI) (OTCPK:LKYSF) was the first public company to complete a legal harvest of psilocybe mushrooms, otherwise known as 'magic mushrooms'.
On March 9, Numinus reached another key milestone when it announced plans for a 7,500-square-foot expansion at its existing state-of-the-art psychedelics research laboratory, which will be equipped with $1.2 million worth of next-generation analytical equipment like the Orbitrap Exploris 120 Mass Spectrometer, a state-of-the-art high-resolution mass spectrometry instrument.
The expanded facility will accelerate current research on Psilocybe mushroom cultivation and extraction, formulation studies and add several psychedelic substances and capabilities to contract lab services, increase capacity for high-throughput psychedelics testing and enhance research and development activities in a wide array of psychedelics.
2. NUMINUS R&D:
Numinus Wellness (TSXV:NUMI) (OTCPK:LKYSF) has continued to churn out positive results from its state-of-the-art Health Canada licensed laboratory and things have really heated up in 2021.
From making notable progress towards treating patients with posttraumatic stress disorder (PTSD) through a compassionate access trial for MDMA-assisted therapy to advancing its compassionate access trial of Psilocybin-Research Intervention with Motivational Enhancement (PRIME) for substance use disorders, Numinus has been very busy with innovative R&D.
The MDMA-assisted therapy for PTSD, which is in collaboration with the Multidisciplinary Association for Psychedelic Studies (MAPS), is the first of its kind in Canada.
In February, the company advanced the trial and successfully transitioned into the pre-implementation stage at Numinus' Vancouver clinic after completing several milestones, including the recruitment of top-notch therapists, physicians, and staff in preparation for participant enrolment and the ultimate analysis of therapy outcomes.[3]
Numinus (TSXV:NUMI) (OTCPK:LKYSF) has also made serious headway in its single-arm, open-label compassionate access trial of PRIME for substance use disorders, which is in collaboration with Syreon. The PRIME study, which is currently in the development stage, will assess the efficacy and safety of psilocybin-assisted motivational enhancement therapy.
But, these aren't the only exciting R&D activities taking place inside Numinus' state-of-the-art facility.
Earlier this year, Numinus signed a lab services agreement with Optimi Health, developers of a vertically integrated functional mushroom brand focused on the health and wellness sector, to further the R&D of Canadian-grown psilocybin-producing mushrooms.[4]
Through this partnership, Optimi will utilize and leverage Numinus Bioscience's (TSXV:NUMI) (OTCPK:LKYSF) laboratories, equipment, services and expertise, with the goal of developing products for the emerging psychedelic industry. Optimi has applied to Health Canada for a research exemption allowing it to conduct activities involving psychedelic compounds and, in advance of approval, will undertake a number of research and development projects with Numinus related to Psilocybe mushrooms, psychedelic compounds, and formulations.
3. NUMINUS CLINICS:
Starting with its Vancouver clinic and expanding nationally through the acquisition of Mindspace, Numinus Wellness Inc. (TSXV:NUMI) (OTCPK:LKYSF) now operates three clinics in Canada where it delivers personalized therapy both virtually and in person.
Practitioners at Numinus' Quebec-based clinic currently offer Ketamine-assisted psychotherapy, which can be prescribed to address treatment-resistant depression.
Meanwhile, the company's Vancouver clinic is conducting two compassionate trials which are open to all Canadians:
MDMA-assisted psychotherapy for PTSD, in collaboration with psychedelic research and advocacy pioneer MAPS (Multidisciplinary Association for Psychedelic Studies)
Psilocybin-assisted psychotherapy for substance use disorders
Strong Financial Backing
Numinus Wellness (TSXV:NUMI) (OTCPK:LKYSF) went public in 2020 after raising an initial $10 million with institutional support from Canaccord Genuity and Eight Capital.
After listing on the TSX-Venture exchange, Numinus Wellness ended 2020 with an oversubscribed financing raising an additional $17 million.
But that's not all – on March 19, 2021, the company closed a $40 million bought deal financing, bringing the total treasury balance up to nearly $65 million![5]
Combine the above two revenue streams with its strong cash position and the sky could be the limit for this fast-growing company!
No wonder Numinus (TSXV:NUMI) (OTCPK:LKYSF) was the Horizons Psychedelic Stock Index ETF's (PSYK) top weighted holding at 9.89% on January 27, 2021, the date of the ETF's debut launch.[6]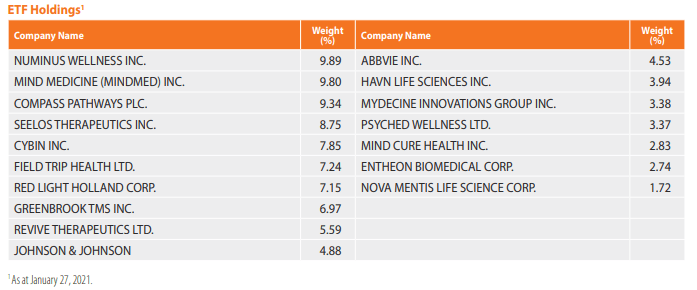 6 Big Reasons Why Numinus Wellness Inc. (TSXV:NUMI) (OTCPK:LKYSF) is THE Psychedelics Stock to Watch in 2021
Favorable Regulatory Landscape – The popularity of psychedelics is soaring and both the Canadian and US governments are taking action to change laws and regulations regarding their use. The use of psychedelics has already been decriminalized in US cities like Denver, Oakland, Santa Cruz, and Somerville, while the state of Oregon not only decriminalized psilocybin but also legalized it for therapeutic use. Canada is also well on its way to decriminalizing
Healthcare is Failing Those With Mental Illness – Current statistics say 971 million people worldwide are suffering from a mental disorder. In Canada, one out of two Canadians is affected by mental health issues by the age of 40. Psychedelics have shown great promise in the treatment of mental disorders.
Massive New Market Opportunity is Being Created – With addressable market for mental health now surpassing $100 billion, psychedelics have the opportunity to create a new solution to a growing global problem. In other words, the profit potential for psychedelics is huge!
The Company Has First Mover Advantage – Numinus Wellness (TSXV:NUMI) (OTCPK:LKYSF) is the first public company in Canada to receive a license to produce and extract psilocybin from mushrooms! The company also possesses a dealer's license from Health Canada to possess, produce, assemble, sell, import, export, deliver, and distribute LSD, ketamine, MDMA, psilocybin, psilocin, DMT, and mescaline.
It Has Strong Leadership & R&D Teams – Numinus Wellness Inc. (TSXV:NUMI) (OTCPK:LKYSF) is led by scientific, medical, and business leaders with expertise in international healthcare research, policy reform, regulatory affairs, capital markets, technology, and government relations. They have extensive knowledge in the marketplace and know how to navigate around potential landmines and find the surest path to success.
The Company Has Gotten Off to a Great Start – Numinus Wellness Inc. (TSXV:NUMI) (OTCPK:LKYSF) is already generating revenue and it is the first public company to complete a legal harvest of psilocybe mushrooms. It now has plans to develop its own psilocybin products later this year!
All of these reasons and more are why institutional money is starting to get behind Numinus.
| | | | | |
| --- | --- | --- | --- | --- |
| Company | Symbol | Market Cap* (USD) | Share Price* (USD) | Licensing |
| Numinus Wellness | TSXV:NUMI OTCPK:LKYSF | $135.1M | $0.66 | Health Canada-licenced lab for Psychedelic Research Health Canada Dealers Licence to possess, produce, assemble, sell, import export, deliver, and distribute a wide variety of psychedelics Health Canada Cannabis Testing License |
| Mind Medicine | NEO:MMED OTCQB:MMEDF | $687.7M | $2.13 | Pre-IND[1] |
| Compass Pathways | NASDAQ:CMPS | $1.3B | $34.22 | FDA Breakthrough Therapy Designation[2] |
| Mydecine Innovations | CSE:MYCO OTC:MYCOF | $46.0M | $0.28 | Health Canada Schedule 1 Controlled Drugs and Substances Dealer's Licence[3] |
| Cybin Inc. | NEO:CYBN OTC:CLXPF | $175.5M | $1.24 | N/A |
| ATAI Life Sciences | Private | N/A | N/A | N/A |
*Share price and market cap taken from Yahoo Finance on April 22, 2021
Numinus Wellness Inc.'s (TSXV:NUMI) (OTCPK:LKYSF) strong financial position, its future development plans, and expected updates from federal governments concerning the legal status and availability of psychedelic treatments all point to Numinus receiving even more positive attention in the future.
Another Factor in Numinus's Favor – the Increased Attention Being Paid to Mental Health & Substance Abuse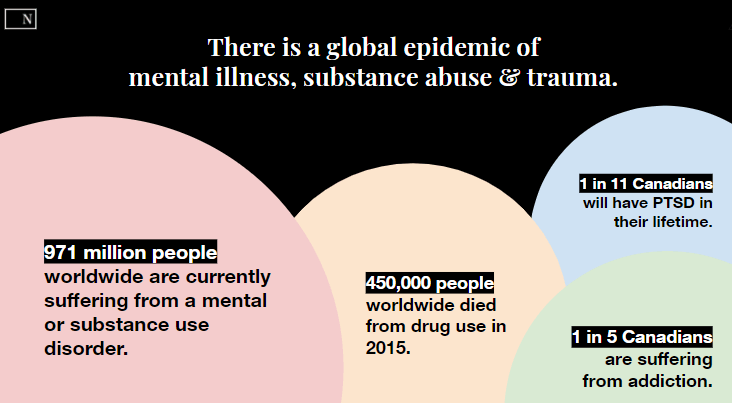 The recent global lockdown brought increased attention to mental health and substance abuse and that increased focus isn't likely to go away once the health crisis has ended.
The truth is that mental illness has reached crisis proportions and psychedelics are emerging as a new category of medicine that show tremendous promise in treating mental illness.
That's why governments are easing restrictions on their use and allowing for compassionate use in cases like Numinus Wellness Inc.'s (TSXV:NUMI) (OTCPK:LKYSF) clinical trials (more on them in a minute).
Plus, there's growing support from the scientific communities who are studying this new drug category. As an example, at the Centre for Psychedelic Research at Imperial College in London, the first of its kind, they have been researching how drugs such as LSD, psilocybin, DMT, and MDMA impact the brain, and how they may be useful in treating disorders like depression.
Another example of the growing interest in psychedelics is that in 2019, the John Hopkins School of Medicine opened the Center for Psychedelic and Consciousness Research in Baltimore.
It is studying psilocybin as a treatment for Alzheimer's disease, PTSD, smoking, anorexia, and depression.
Studies also are planned for opioid addiction and post-treatment of Lyme disease. With $17 million in funding from private donors, the facility is the first research center of its kind in the US, and the largest such center in the world.
Not to be left out, Numinus Wellness Inc. (TSXV:NUMI) (OTCPK:LKYSF) is also taking a lead role in mental health treatment.
The company is operating 3 clinics in Vancouver and Montreal. It also recently acquired Mindspace, which is a full-service well-being organization that began as a state-of-the-art psychology clinic with a focus on evidence-based approaches to mental health.

Mindspace boasts primarily PhD-level psychotherapists, and an evidence-based approach to helping their clients, by delivering therapy both in-person and virtually.
Thanks to these developments, Numinus Wellness Inc. (TSXV:NUMI) (OTCPK:LKYSF) is now able to offer a full-suite of therapies. These therapies include ketamine-assisted psychotherapy and compassionate access trials for psilocybin and MDMA.
Pending approval of regulatory change, Numinus also intends to support practitioners through Special Access to psychedelic-assisted therapies for patients with potentially life threatening conditions.
The company's clinics are essential to its multi-pronged business strategy, as it allows Numinus Wellness to directly interact with clients and build brand awareness. Meanwhile, Numinus continues to innovate, research, and develop new emerging science for the industry.
Currently, Numinus Wellness Inc. (TSXV:NUMI) (OTCPK:LKYSF) is undertaking two compassionate access clinical trials for both psilocybin and MDMA, the first of their kind in Canada.
The psilocybin trial, for example, is an open-label clinical trial that will evaluate and refine best practices for the delivery of psilocybin-assisted psychotherapy for participants with tobacco, stimulant, alcohol, and/or opioid disorders.
It's truly an enormous marketplace, and Numinus Wellness (TSXV:NUMI) (OTCPK:LKYSF) has a first-mover advantage thanks to its ability to cultivate and harvest directly, and from there, develop new formulations for products in clinical trials.
Not only can Numinus create new innovative products, but by having its dealer's license, the company also has the ability to import, export, possess, test, and distribute MDMA, psilocybin, psilocin, DMT, and mescaline.
It's a massive opportunity and Numinus Wellness Inc. (TSXV:NUMI) (OTCPK:LKYSF) is the ideal candidate for major pharmaceutical companies to form partnerships, hire contract research services, or engage in analytical testing services. The company's diverse, multidisciplinary approach puts Numinus front and center with its unique offerings.
Two more things giving Numinus Wellness Inc. (TSXV:NUMI) (OTCPK:LKYSF) a market advantage are:
1. Its location in Canada
Canada is a recognized leader in making progressive healthcare solutions available.
The Canadian Government's progressive stance on psilocybin and other psychedelics for use as therapeutics is putting Canadian companies like Numinus Wellness Inc. (TSXV:NUMI) (OTCPK:LKYSF) at the forefront of this new treatment approach.
For instance, Numinus recently made history by becoming the first company to partner with psychedelics pioneer MAPS (the Multidisciplinary Association for Psychedelic Studies) on Canada's first compassionate access trial of MDMA for PTSD.
2. Its Knowledgeable Leadership Team
Numinus Wellness Inc.'s (TSXV:NUMI) (OTCPK:LKYSF) team consists of a terrific blend of acclaimed scientists, mental health experts, and successful entrepreneurs.
Team members include: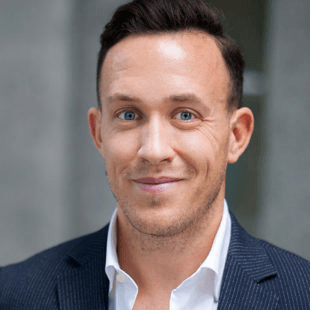 Payton Nyquvest, Co-founder & Chief Executive Officer Executive
15+ years in Canada/US capital markets, including raises for early cannabis. Raised $100M+ for public and private companies across North America. Former VP and Head of Sales of one of Canada's largest independent brokerages.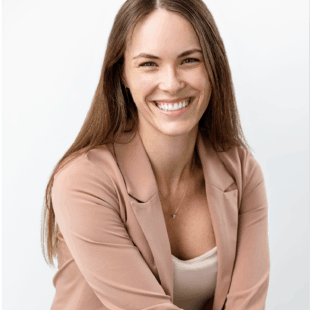 Stacey Wallin, Co-founder & Chief Strategy Officer
Former founder/CEO of biotech, workplace safety & wearables startup with Fortune 100 clients. Tech growth & scale and policy change experience as founder of the Canadian Accelerator/Incubator Network and former Director of Venture Programs at BC Tech Association.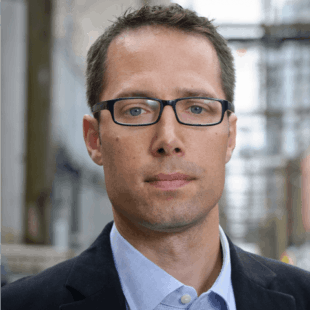 Dr. Evan Wood, MD, PhD Chief Medical Officer
Research leader on addiction medicine and driver of major health policy reform. Contributed to international guidelines on treatment of HIV in substance users; establishment of Canada's first supervised injecting site and standards of care; legalization of adult cannabis use; and national clinical therapeutic guidelines for multiple substance use disorders. Former Tier 1 Canada Research Chair, UBC Professor of Medicine, founding Executive Director of BC Centre on Substance Use. Published 500+ scientific articles.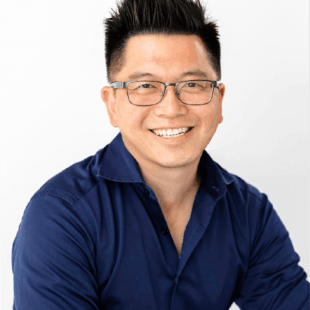 Michael Tan, MBA Chief Operations Officer
20+ years' operations leadership driving business transformation for global companies, including Indigo, Hudson's Bay, UPS, and Saks Fifth Avenue. Launched province-wide recreational cannabis operations in BC as founding executive Director of the BC Liquor Distribution Branch-Cannabis Division.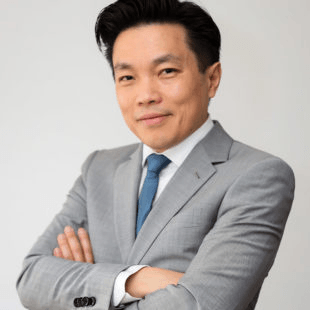 John Fong, CPA Chief Financial Officer
15+ years building global financial operations for private and public companies (TSX-V, NYSE, London AIM, Lima SE), with experience across mining & resources and technology. Led a precious metals company from exploration to commercial production in 3 years, with net income of $100M and operating cash flow of $98M.
8 Investment Highlights for Numinus Wellness Inc (TSXV:NUMI) (OTCPK:LKYSF):
Prolific Investors Entering the Market – Peter Thiel, the founder of Paypal and Palantir, has been investing in psychedelics, along with Kevin O'Leary and Bruce Linton.
Regulatory Changes Happening Fast – Just like what happened with cannabis in its infancy, psychedelics are gaining momentum as the regulatory policies begin to adapt to the evolving landscape. Canada recently closed its 60-day public commentary period regarding psilocybin and MDMA, and their statements are imminent.
Multiple Revenue Streams – Numinus has a multi-pronged profit strategy that encompasses two different segments of the market and provides the company with a diversified and synergistic approach to success.
Health Canada-Licensed Lab – It's the first public company with a license to cultivate and harvest psilocybin for research and development. Future products are planned.
Strong Financial Footing – It has approximately $65 million in cash in the bank to execute its business milestones.
Huge Potential Upside – Numinus has a low market capitalization relative to the total addressable market value (which is $100 billion). The company was valued at US$135 million on April 22, 2021.
Seasoned Management & R&D Team – The company has a medical team with over 500+ peer reviewed publications and a management team with a strong capital markets IQ.
Top ETF Holding – Horizons Psychedelic Stock Index ETF (PSYK), the first Psychedelic ETF, listed Numinus Wellness Inc. (TSXV:NUMI) (OTCPK:LKYSF) as its largest holding at 9.89% on the date of the ETF's launch on January 27, 2021.
Please read our disclaimer notice here: Disclaimer Notice and Privacy Policy